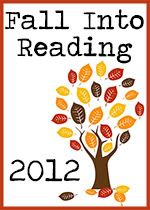 I missed doing this last year but decided to jump in when I saw the announcement via Callapidder Days come through my Twitter feed a few days ago.
My reading has been iffy a lot in recent months so my list is not going to have that many on it.
HEART OF DANGER by Lisa Marie Rice
Copyright: November 6, 2012
Publisher: Avon Red
Series: Ghost Ops Novel, Book 1
Source: ARC

They are Ghosts. They do not exist. Their birth certificates have been destroyed, all traces of their civilian and military pasts wiped out. They have no official military rank and wear no uniforms or insignia, save a tiny steel pin of a striking hawk forged from the rifle that killed Osama Bin Laden. Once again Lisa Marie Rice delivers a sizzling, heart-stopping new series as only she can tell it

Ghost Ops. A small team of super elite soldiers so secret only two men know of their existence-General Clancy Flynn and their commanding officer, Colonel Lucius Ward. On a mission to destroy a US-based lab working on weaponized bubonic plague, the team is betrayed by their commanding officer. The Team is massacred and only three men survive to be court martialed: the Team Leader, Tom 'Mac' McEnroe, tech genius John Ryan, and lethal Nick Ross. They disappear en route to prison and are never heard of again.

Mac and his men hole up in a high tech lair, completely off the grid. But when a beautiful woman somehow finds him, he doesn't know whether to kiss her, or kill her.
Dr. Catherine Young is on a mission, propelled by forces beyond her control to find a man who has disappeared off the face of the earth. She is bearing a deadly message from a dying man. Catherine has a gift that allows her to see into the heart of others. But looking into Mac McEnroe's heart is like looking into the heart of danger itself.
SEVEN NIGHTS IN A ROGUE'S BED by Anna Campbell
Copyright: September 25, 2012
Publisher: Grand Central Publishing / Forever
Series: Sons of Sin, Book 1
Source: Bought Kindle Copy

Will a week of seduction…

Desperate to save her sister's life, Sidonie Forsythe has agreed to submit herself to a terrible fate: Beyond the foreboding walls of Castle Craven, a notorious, hideously scarred scoundrel will take her virtue over the course of seven sinful nights. Yet instead of a monster, she encounters a man like no other. And during this week, she comes to care for Jonas Merrick in ways that defy all logic—even as a dark secret she carries threatens them both.

…Spark a lifetime of passionate surrender?

Ruthless loner Jonas knows exactly who he is. Should he forget, even for a moment, the curse he bears, a mere glance in the mirror serves as an agonizing reminder. So when the lovely Sidonie turns up on his doorstep, her seduction is an even more delicious prospect than he originally planned. But the hardened outcast is soon moved by her innocent beauty, sharp wit, and surprising courage. Now as dangerous enemies gather at the gate to destroy them, can their new, fragile love survive?
DRAGON'S MOON by Lucy Monroe
Copyright: September 2012
Publisher: Berkley Sensation
Series: Children of the Moon, Book 4
Source: Bought Kindle Copy

He's a dragon intent on saving his people from destruction by the Fearghall and she is a wolf who blames the dragon for the deaths of her brother and mother. They're true mates, but will that be enough to overcome ancient prophecies, debilitating visions and a dragon's fire?

When Erik, the only living dragon shifter, and prince of the Ean, killed her brother, Ciara was left alone to face her prophetic dreams. Now, in order to find the wolves' sacred stone and save all the Chrechte from destruction, she needs her enemy's help.

Erik was only protecting the children of his people, but that day in the forest left a mark on him as well. Controlling his dragon's fire is the most difficult thing he's ever done—until he and Ciara are forced to face not only their shared tumultuous past, but a hallowed bond stronger than they realize. As avowed enemies and predestined mates, their quest ushers them into a world of great danger, and a passion hotter than the dragon's fire.
HOW TO LOSE A DEMON IN 10 DAYS by Saranna DeWylde
Copyright: September 2012
Publisher: Kensington Brava
Series: 10 Days, Book 1
Source: Bought Kindle Copy

GOT DEMON?

Grace does. She's got more demon than she can saddle. In fact, she's got a sinfully sexy Crown Prince of Hell named Caspian. She's also got ten days to get rid of him or Bad Things shall ensue. See, her Russian mobster ex-boyfriend didn't take kindly to her smutty Mephistophelean contract. It's not that she's conspiring with fiends; that was his idea. It's that she's conspiring against him with outrageous devilry that runs the gamut from embarrassing to a dead hooker turned dominatrix demon gunning for his soul.

One should never trust demons, let alone shag them. They don't have hearts. Yet Grace is buying hers some slightly tarnished armor and hoping that once he's been shoveled into it, kicking and screaming, he'll find it's just his size. This wicked witch needs a white knight–or at least a Prince of Darkness for a Happily Ever After.
ONE GOOD EARL DESERVES A LOVER by Sarah MacLean
Copyright: February 2013
Publisher: Avon
Series: The Rules of Scoundrels, Book 2
Source: ARC

The second in the incredible new Rules of Scoundrels series from New York Times bestselling author Sarah MacLean.

Lady Philippa Marbury is…odd. The brilliant, bespectacled fourth daughter of the Marquess of Needham and Dolby cares more for books than balls, flora than fashion and science than the season. Nearly engaged to Lord Castleton, Pippa wants to explore the scandalous parts of London she's never seen before marriage. And she knows just who to ask: the tall, charming, quick-witted bookkeeper of The Fallen Angel, London's most notorious and coveted gaming hell, known only as Cross.

Like any good scientist, Pippa's done her research and Cross's reputation makes him perfect for her scheme. She wants science without emotion – the experience of ruination without the repercussions of ruination. And who better to provide her with the experience than this legendary man? But when this odd, unexpected female propositions Cross, it's more than tempting . . . and it will take everything he has to resist following his instincts – and giving the lady precisely what she wants.
ON DUBLIN STREET by Samantha Young
Copyright: August 2012
Publisher: Self-Pub
Series: n/a
Source: Bought Kindle Copy

Four years ago, Jocelyn Butler left her tragic past behind in the States and started over in Edinburgh. Burying the grief, ignoring her demons, and forging ahead without any real attachments has worked well for her so far but when Joss moves into a fantastic apartment on Dublin Street, her carefully guarded world is shaken to its core by her new roommate's sexy older brother.

Braden Carmichael is a man who always gets what he wants. And what he wants is Jocelyn in his bed. Knowing how skittish Joss is concerning any kind of relationship, Braden proposes a sexual arrangement that should satisfy the intense attraction between them without it developing into anything 'more'. An intrigued Jocelyn agrees, completely unprepared for the Scotsman and his single-minded determination to strip the stubborn young woman bare… to the very soul.
PLANNING FOR LOVE by Christi Barth
Copyright: September 2012
Publisher: Carina Press
Series: Aisle Bound Trilogy, Book 1
Source: Bought Kindle Copy

Hopeless romantic Ivy Rhodes and anti-Cupid Bennett Westcott
request the pleasure of your company for their disaster of a courtship

Wedding planner Ivy Rhodes is the best in the business, and she's not about to let a personal problem stop her from getting ahead. So when she's asked to star in the reality TV show Planning for Love, it doesn't matter that the show's videographer happens to be a recent—and heartbreaking—one-night stand.

Bennett Westcott admits he didn't handle his encounter with Ivy very well. But looking at her beautiful smile—and great body—through a camera lens every day? He can't be faulted for suggesting they have some no-strings fun.

The more time they spend together, the more Ben realizes Ivy isn't the wedding-crazed bridezilla he'd imagined. But if he doesn't trust himself to make a relationship last, how can he convince Ivy to give him another chance?